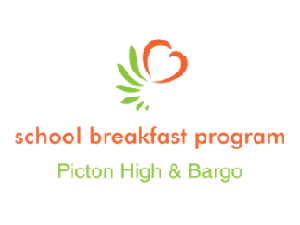 Breakfast is an important meal and research
shows that
children do better in class if they have eaten
in the morning.
For some children this
is not possible, and that is why
volunteers from
our
church run a breakfast program at
Bargo
Public School on Tuesday mornings and
Picton High
School on Friday mornings.
This breakfast is supplied free of charge each week and is funded by HisHouse Care. We are grateful for the free milk supplied each week by Country Valley Dairy.
We are unable to provide these services at present, but hope to resume breakfasts at both schools soon.